Call Red Dirt Foam & Insulation and see how they can transform your home or business.
Our team is focused on two things: customer satisfaction and bringing the highest level of knowledge and expertise when it comes to foam insulation. We eat and sleep insulation and our customers will tell you that our insulation systems are not only affordable, but also that the process is quick and hassle-free and they are sure glad they replaced their old insulation.
Whether you are looking to renovate your home or office, we are committed to bringing you the best solution that fits your budget and needs. No pushy salesman or trying to sell you something you don't need. We always look out for our fellow Tulsa neighbors and you can count on Red Dirt to answer your questions honestly and follow up on what they say.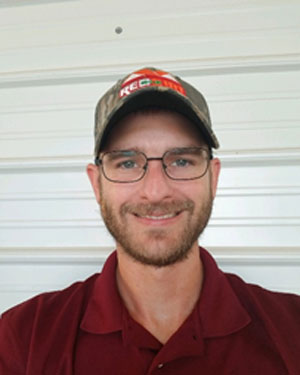 Hello,
Hello, my name is Seth Blackwell.
I am the General Manager and Vice President of 918 Red Dirt Foam & Insulation.
I have lived in Oklahoma my entire life. My wife and I choose to stay in Oklahoma and raise our two kids in the Claremore area. I could not think of raising my family in any other state than Oklahoma. I am an avid hunter and fisherman and enjoy sharing the knowledge that I have of the land and area with both my children and my wife. One of the best perks about living in Oklahoma and raising a family here are the people who live here.
When I think of the people in Oklahoma the first words that come to mind are generous, kind, hardworking, trusting and honest. These are the people we at 918 Red Dirt want to do business with. We truly want each customer to feel comfortable throughout our process. We are here to serve you the customer. It's our goal to make sure that all of your questions are answered and that your mind is put as ease when we step onto the jobsite, knowing the job will be completed timely and the site will be left in a clean state when we are finished.
I got my start in the insulation trade in 2011 where I was the program Director and Inspector for the ONG New Homes Program.
I received my training and certification on how to inspect homes for energy efficiency from Kansas Building Science Institute.
After my training and a couple thousand home inspections over the next couple years I knew I had found my calling. It was insulation!
I then went to work at IBP where I was the Production Manager for 5 years. I gained a lot of knowledge and hands on experiences while I was there. While there I was responsible for thousands of jobs ranging from residential properties and commercial jobs.
After 5 years of running 10 to 15 crews and spreading myself thin working for corporate America I decided to start my own business.
In making this transition it now allows me to ensure that I can be on every jobsite, and that our customers are getting the quality and care they deserve. Cause unlike the larger insulation companies in the surrounding Tulsa area; I am able to make sure the quality that I demand is delivered every time.
Here at 918 Red Dirt we believe in doing things in a different way. You should get the best quality insulation for the lowest price along with high customer care. Because that's how Oklahomans deserve to be treated.
We definitely appreciate the opportunity to do business with you.
Thank You,
Seth Blackwell GM/VP
Call Red Dirt Foam Today! Professional Spray Foam Installation Services.
Let us help you save money on your heating and cooling, as well as provide a large number of other hidden benefits that new foam and insulation technology and installation techniques can have on a building's efficiency and sustainability.
Serving the greater Tulsa area with the latest in Foam and Insulation technologies and providing a service with customer satisfaction that's unmatched by other foam insulation providers and installers. No matter if you are residential or commercial we have the insulation solution for your home or business!
Nobody cares more about perfecting the art of insulation than the team at 918 Red Dirt. We eat, sleep, and breathe foam and insulation, from improving and expanding our installation techniques to investing in the latest and greatest in insulation spray and foam spray equipment and materials.